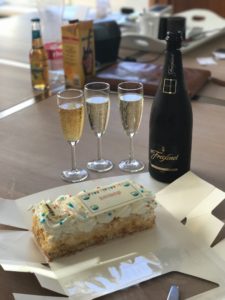 More and more leading manufacturers and bottlers in the Food Industry understand the risks and take action to assure this quality of tankcleaning in the bulk supply chain.
CleanSecure started in 2012 based on the conclusion by an industrial working group in the Fruit Juice Industry, that tankcleaning was an element in the Bulk Supply Chain where process traceability is not common practice.
As the cleaning process is mostly purchased by the transporter, the risk of too much focus on price and less on process and quality was eminent.
There is very limited legal framework for food safety in tankcleaning. Furthermore are the transporter limited in liability under CMR, where damage to unpacked (bulk) cargo is highly limited to the transporter. This leave the cargo owner with a problem of a assuring a remote process which is critical to their QA chain.
Therefore, the cargo owners and shippers need a way to assure the tankcleaning process of the tanks. The juice industry, hosted by www.SGF.org, decided to setup a voluntary control system for tankcleaning stations. One of the drop out criteria is an electronic control and traceability of the tankcleaning process.
CleanSecure has developed standardized technology to enable process measurement and requirement validations, and aims to bridge between the better tankcleaning stations and the shipping industry.
This technology is economical and technical available for high and low tech cleaning stations and cargo owners in the industry.
(By: W. Scholtens, 2017-11-30)